Voted Best Mag/Vlog/Blog at the Birmingham Music Awards 2019
Birmingham Music Awards Best Mag/Vlog/Blog
Jess Silk
Jess Silk is a guitarist, singer and songwriter from the Black Country.
Her shouty but melodic brand of folk/punk music often has her being likened to a female Frank Turner or Billy Bragg, and it gets people sitting up and listening. Armed only with an increasingly sticker-covered acoustic guitar and a distinctive, gravely voice that many don't expect, Jess plays to audiences up and down the UK (when there are gigs to be played and pubs/venues open to play them in).
Taking a break working on her second album, in March Jess released a new EP 'If We're Damned'. The EP is a collection of songs written over the past seven years (ish), and features re-workings of a couple of older songs off Jess' first album 'Break the Bottle', as well as some more recent as yet unreleased tracks.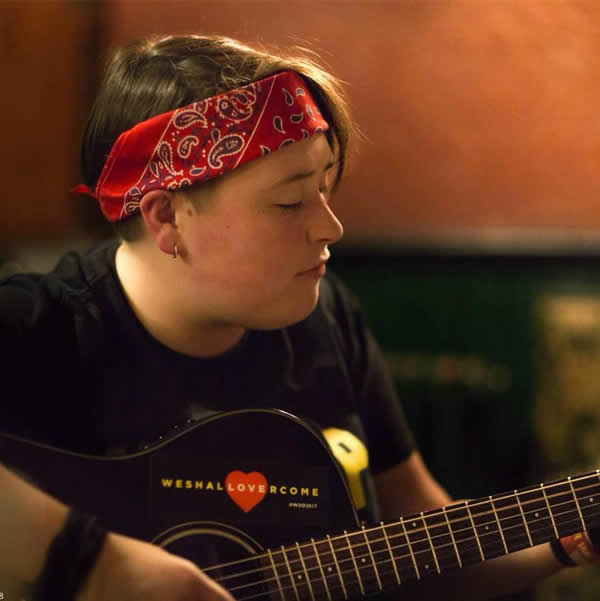 Stephen Bennett
Published: 01/04/2020
Supporters of RGG:
Ryan's Gig Guide contains FREE gig listings, previews, music reviews and informative articles aimed at the local music community.
Distributed monthly FREE to music venues, pubs, bars & cafes throughout the West Midlands.
Home | media@rggmag.com | Privacy Policy
In association with