The virus that shall not be named has introduced a bucket load of debilitating enforced changes into our entire lives.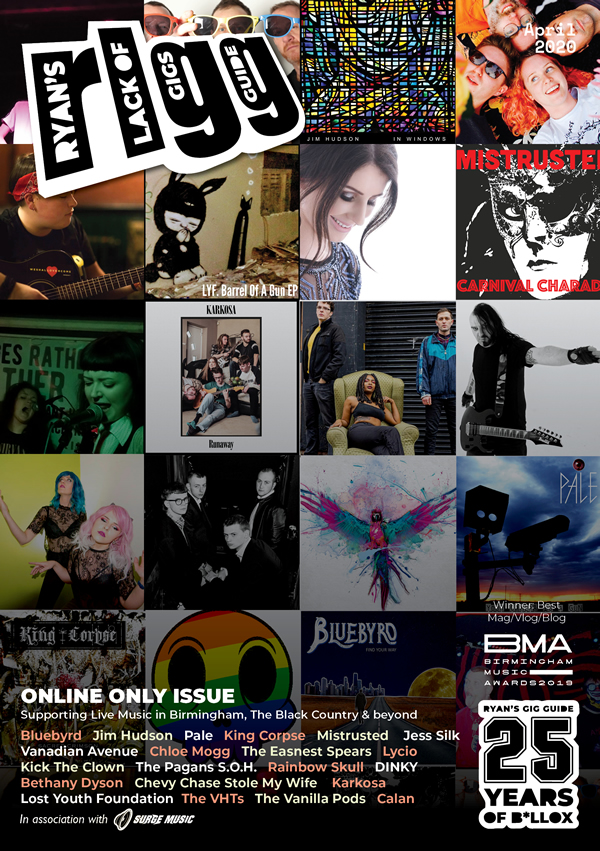 At RGG, the thought of having no live music to promote or attend was pretty horrifying and personally, no amount of live streamed 'gigs' from attention-starved artists was going to replace live gigs. Good luck to those who do get something out of such things whether performing or watching, especially if it raises funds for worthy causes, it just doesn't do it for me.
So, with the prospect of no live scene for the forseeable future, our aim with this issue, is largely to shed light on some local bands & artists.
So, get online and listen, download the songs & buy the merch from the huge variety of talent the West Midlands has to offer.
Unfortunately there won't be a physical issue this month ...afterall - where would we leave it?
Fat Bloke With No Tattoos