Voted Best Mag/Vlog/Blog at the Birmingham Music Awards 2019
Birmingham Music Awards Best Mag/Vlog/Blog
Labelled Dead
Wednesday 25th March | Claptrap, Stourbridge

A raw untamed Alt-Rock band, channeling excessive levels of energy into their performance. If you fancy a relaxed family friendly outing then this is not the band for you!
Strap your face in for a sonic explosion of mind crippling distortion. Dance, freak out and lose your mind to the sound of Labelled Dead. Releasing a new wave of singles recorded at the band's shared house, the combined knowledge of the group has allowed for an emotionally raw session that captured the band at their best. With an abused drum kit mic'd up in the living room and blazingly loud amps in the bedroom, a new sound has been crafted and blasted down the quiet suburban streets of the Midlands. The power behind the music translates perfectly into a live performance that has been designed to flow from one body shaking experience to the next. Stories & Gods is a track that aims to capture the pain caused to individuals who have had other peoples views imposed on them in a negative way. The video follows the story of a teenage pregnancy, a same sex couple and a cross dresser. The tracks' unapologetic demeanour accompanies you through a sour set of story lines that end in an unfortunate and unnecessary death. Add a litre of petrol to an old cassette player and you have a perfect metaphor for burning through time.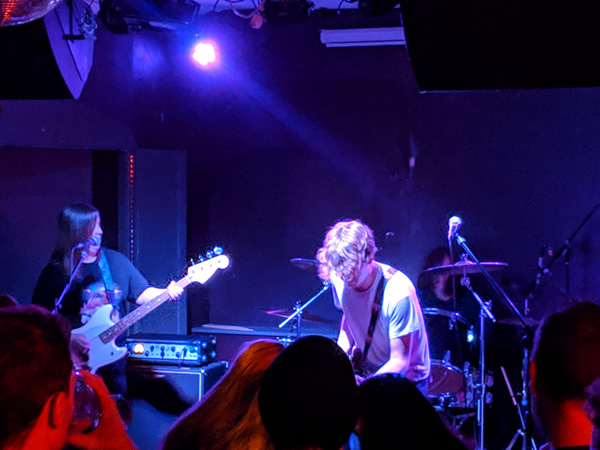 Greg Williams
Published: 28/02/2020
Supporters of RGG:
Ryan's Gig Guide contains FREE gig listings, previews, music reviews and informative articles aimed at the local music community.
Distributed monthly FREE to music venues, pubs, bars & cafes throughout the West Midlands.
Home | media@rggmag.com | Privacy Policy
In association with