Voted Best Mag/Vlog/Blog at the Birmingham Music Awards 2019
Birmingham Music Awards Best Mag/Vlog/Blog
Blyth Power
Friday 6th March | Katie Fitzgerald's, Stourbridge
+ The Humdrum Express

Formed in late 1983 by singer/drummer Joseph Porter, Blyth Power remains one of the most original and innovative bands around, and one of the prime features about the band is their all-consuming individuality. They have a strikingly identifiable and personalised
They have a strikingly identifiable and personalised sound built around Joseph's epic songs, with their colourful personnel, exotic story-lines and crashing, impassioned choruses. Overriding everything is the breadth and content of the lyrics, which Mr Porter claims are his first love, and his most cherished care. Irony and subtext mingle with plain-speaking and historical metaphor in brilliant tapestry of colour and irreverent speculation. Will Charles succeed to the throne? Will politicians ever keep their pants on? Why was Mary Tudor so uncouth as to burn total strangers, and will the legacy of sweat and boredom left in the desert by the Templar Knights be rekindled in the Kevlar helmets and SA80s of the modern armies bound for Baghdad? Anyone can make music, but not everyone can find the time to make every word count for a dozen, or to unravel the intricacies of human fallibility with a perception that rarely falls short of sympathetic.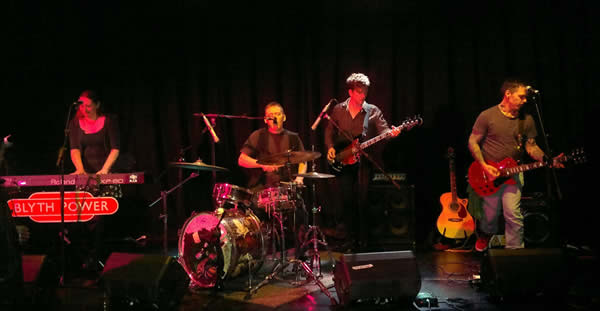 Published: 28/02/2020
Supporters of RGG:
Ryan's Gig Guide contains FREE gig listings, previews, music reviews and informative articles aimed at the local music community.
Distributed monthly FREE to music venues, pubs, bars & cafes throughout the West Midlands.
Home | media@rggmag.com | Privacy Policy
In association with