Voted Best Mag/Vlog/Blog at the Birmingham Music Awards 2019
Birmingham Music Awards Best Mag/Vlog/Blog
December Issue out now!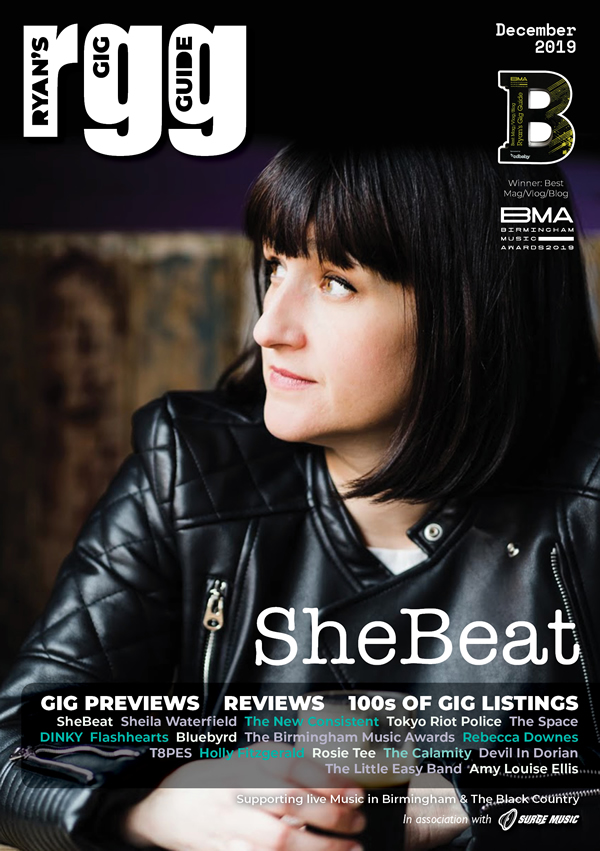 The December issue of Ryan's Gig Guide is out now, featuring SheBeat, Sheila Waterfield The New Consistent, Tokyo Riot Police, The Space, Dinky Music, Flashhearts, Bluebyrd, Birmingham Music Awards, Devil In Dorian, The Little Easy Band, Amy Louise Ellis and new releases from Rebecca Downes, T8PES, The Calamity, Rosie Tee and Holly Fitzgerald along with Nick J.Townsend's The Music Industry Explained - Part 11 plus hundreds of gig listings.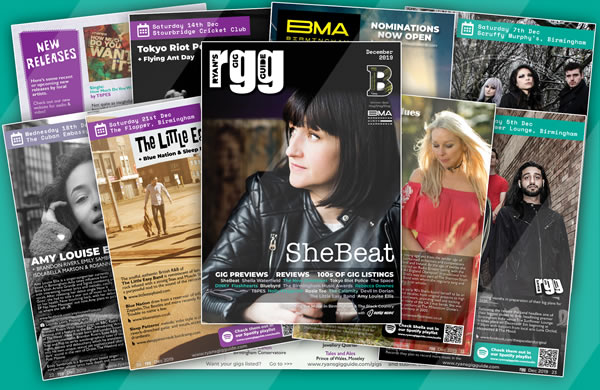 Published: 29/11/2019
Supporters of RGG:
Ryan's Gig Guide contains FREE gig listings, previews, music reviews and informative articles aimed at the local music community.
Distributed monthly FREE to music venues, pubs, bars & cafes throughout the West Midlands.
Home | media@rggmag.com | Privacy Policy
In association with