Voted Best Mag/Vlog/Blog at the Birmingham Music Awards 2019
Birmingham Music Awards Best Mag/Vlog/Blog
March Issue Online Now!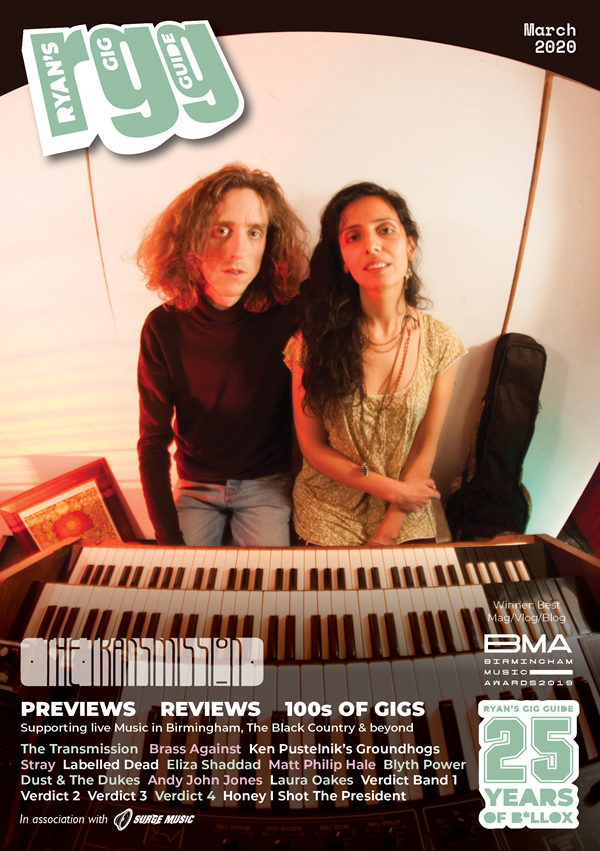 The March issue of Ryan's Gig Guide is online now, featuring The Transmission, Brass Against, Ken Pustelnik's Groundhogs & Stray, Labelled Dead, Eliza Shaddad, Matt Philip Hale, Dust & The Dukes, Blyth Power, Andy John Jones, Laura Oakes, Honey I Shot The President, Garrington T Jones, Patched Up Parachutes, Freddi Smart/Niven Smith, Naked Sunday plus hundreds of gig listings.
Out in print now!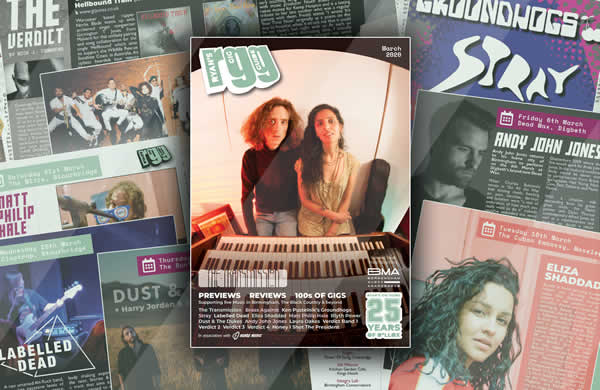 Published: 28/02/2020
Supporters of RGG:
Ryan's Gig Guide contains FREE gig listings, previews, music reviews and informative articles aimed at the local music community.
Distributed monthly FREE to music venues, pubs, bars & cafes throughout the West Midlands.
Home | media@rggmag.com | Privacy Policy
In association with